Our offices offer specialized services to different customers according to their needs.
These offices have the equipment and support necessary to be in constant communication with the various associations of customs brokers in the country, allowing us to present our clients with immediate updates on emerging business.
Distrito Federal
Veracruz, Veracruz
Laredo, Texas
Manzanillo, Colima
Nuevo Laredo, Tamaulipas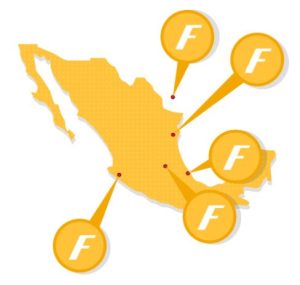 ADUANA INTERIOR CIUDAD DE MEXICO (HEADQUARTERS)
Tel. 5552081184
ADUANA DEL AEROPUERTO INTERNACIONAL DE LA CIUDAD DE MÉXICO
Tel. 5526433797
ADUANA DE MANZANILLO, COL.
Tel. (314) 3326438
ADUANA DE VERACRUZ, VER.
Tel. (2299) 329441
ADUANA DE NUEVO LAREDO, TAMPS. FENIX FORWARDING, INC.
Tel. (956) 7250291